----------------------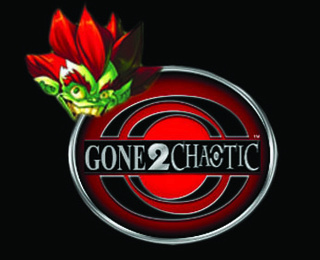 ----------------------
Last year a good friend of mine Chiodosin1 put in a ton of effort and created this really great Chaoitc Un-set. I thought I'd carry the torch and do one for this year! Happy April fools and have a great Easter!
Battlegear:
Locations:
All Mugic was made by Chiodosin1
Mugic:
Attacks:
Creatures:
Alternative Art and Alternative Flavor texts:
Extras:
Credits:


Art with a (?) means i'm not positive if the artist is right.

Battlegear
Battlegears - Kazuki Tarahashi
Dragon Mount - Kekai Kotaki
Hand of the Cothica - Christine Choi
Magic Wand - Dann Scott and Daniel Ljunggren
Reflecting Mirrors - Hotshots VFX (and a mirror)
Princess's Mount - Hillary Luetkemeyer

Locations
Corbek Cove - Guillaume Quiles
Danian Oasis - Kevin Maginn
Dominaria - Zoltan Boros & Gabor Szikszai
Dungeon of Aokua by Wayne Reynolds
elemental forests artists - (crowded house), hazel thomson, (?)
eye of the malestorm - Keith Conroy & David Curiel (along with other chaotic artists.)
Glacier Plains - The Color White
M'arrillian Bubble Blowing Chamber - Ned Rogers
Overworld arena of wit - (art for God Of War video game)
Perim prime realestate - pngtree (?)
Pound Town Bar Brawl - Tod Lockwood

Attacks
A lot were hard to find...

hold under - (Tassanil high elementalist's artists , i cant read it..)
Fearless facade - warhammer art of Krell
godly smash - d&d art (?)
Head spliting ache - shadow priest from WoW
knee slap - art of a gnoll from D&D
on a roll - %C2%A0Lindsey Wakefield or J.R.CoffronII (?)
Twinshot - art for Pathfinder
blatant backstab - (chiodosin1 might know)
diz-astrous twister - Raymond Swanland
fishbrick fling - Alan Pollack
Flame Pyramid - flame orbs artitist
forceful fisting - art for warhammer
gone clubbing - d-torres
heartbreaking undertaking - art of illidian stormrage (?)
lavalaunch - misdirection from hearthstone
vine snarl - Henry Peters (?)
Cast Iron - beelow (?)
hit or mist - droplets of doom (chiodosin would know)
nut shot - unarmed brawl bash
sneaky shout - D&D art (?)

creatures
ignitus - WoW mob (?)
Daximus - Tyler walpole
Luv by DCWJ
Hoton - Pathfinder
Hune Octavia - Alayna
ikeatosh - NextMars (?)
Irridessa - Hotshots VFX,Andrew Bradshaw and Reggie Butler
Maxxor sick - Khary Randolph (?)
Midnight - Worgen from WoW
Rellim - Maxim Verehin
Yokkis spokier - yokkis spooker's original artists and Nutella
Ch'rall - Tiago Dasilva
Hur'mat - Hwango
MT'Marr - Yuchenghong (with heavy edits by me)
Hoodini Darini - Me (I added a second moon, referencing Azladan's art)
Tinatus - Sabex - Hearthstone
will-iam - Kobold art from D&D
Ani-Chan - Murasaki-Hoshi

I did some massive amounts of editing. Be it color changing, adding images/fusing other art pieces (like flee's art and Kaa for example) simple skin color changes like in most of the art but pound town being a good example. as well as some hue chances or scene make up (danian bug spray) adding in creatures (malestorm , fish bowl city)

None of this Chaotic parody would of been possible however without the amazing artists above. Huge thanks to them. A lot of the art I wasn't able to give credit to were stock images or very obscure. Apologies to all the great artists I couldn't name.

Big thanks to my girlfriend Natalia for being my biggest help in creating this. shout out to Chiodosin1 for making the mugic and last years set to inspire me to make this.

also thanks Afjak and Atnorman for helping edit out spelling mistakes and rule wordings


Thanks for reading! If you haven't seen it check out the original "Gone Chaotic!"  
Gone Chaotic
Last edited by King A-Game Darini on Sun Jul 08, 2018 9:48 pm; edited 18 times in total